Summer time is officially upon us. It is July 1st, unless your kids attend a track school system, everyone is more than likely on summer break by now. With kids at home all summer, you have more meals to create. Breakfast, lunch, dinner and healthy snacks are in order. It can get exhausting coming up with fresh new ideas to keep everyone happy and healthy.
Before you give up and head to the nearest fast-food joint, take a look at this list of healthy, delicious meals. Of course, if you are absolutely pressed for time, then we suggest you try one of these healthy meals on the go (or one similar in your area) before you hit up the drive-thru. Just sayin'.
Cold And Creamy Spanish Tomato Soup
There is a cook in my kitchen! Oh really, is there? Just kidding. There's a Cook in My Kitchen <<— check out this site, offered this yummy soup recipe that will cool you down for the summer. Stacey writes:
Every week I make a pot of soup. I love having that pot in the fridge all week long — it means when I come home hungry, there's something delicious and healthy to eat without me having to cook. It means that the comfort that is inherent in a good bowl of soup is always at my fingertips. It means when someone comes in (kids, family, friends…), I always have something to offer. And, it means I stay on a healthy-eating track without difficulty. Now that it's summer, nothing has to change. Especially when there are cold soup recipes like this one. It's really creamy, rich and delicious, but it's cold. My son was surprised when he ate it because he thought it was made from yogurt — it's that creamy and rich. But, even better… it's vegan.
Try this recipe —>> Cold and Creamy Spanish Tomato Soup
Fish Taco Salad With Creamy Chipotle Dressing
Take one look at the image for Fish Taco Salad With Creamy Chipotle Dressing and you immediate start to salivate. There's a Cook In My Kitchen once again delivers a mouth-watering recipe for your summer eating pleasure. Stacey shares with us:
Whenever I go on vacation, I seem to eat a lot of fish tacos. Something about the fish and the spices and the creamy sauce just feels right when you are near the ocean. Now that the first glimpses of summer are here, I've been craving all of the flavors of fish tacos. To make it meet my dietary needs, I eliminated the taco shells and made this recipe one that includes big pieces of deliciously clean fresh flaky fish, a tangy cabbage slaw, sweet corn and of course, a dressing that will knock your socks off. And, just so you know… this salad idea didn't excite my son, so I did serve warm tortillas alongside his salad so he could make tacos…
Try to this recipe —>> Fish Taco Salad With Creamy Chipotle Dressing
Fresh Vegetable Ratatouille Recipe
If your kids have watched the movie, Ratatouille, over and over, then it is likely they may want to try ratatouille for themselves out of curiosity. If so, give this recipe a try from Annie's Home. Angie tell us, "This is a healthy recipe of ratatouille. Veggies from garden can easily be used in this recipe or you can take shortcuts and use canned or frozen. Great either way."
Give this recipe a try —>> Fresh Vegetable Ratatouille Recipe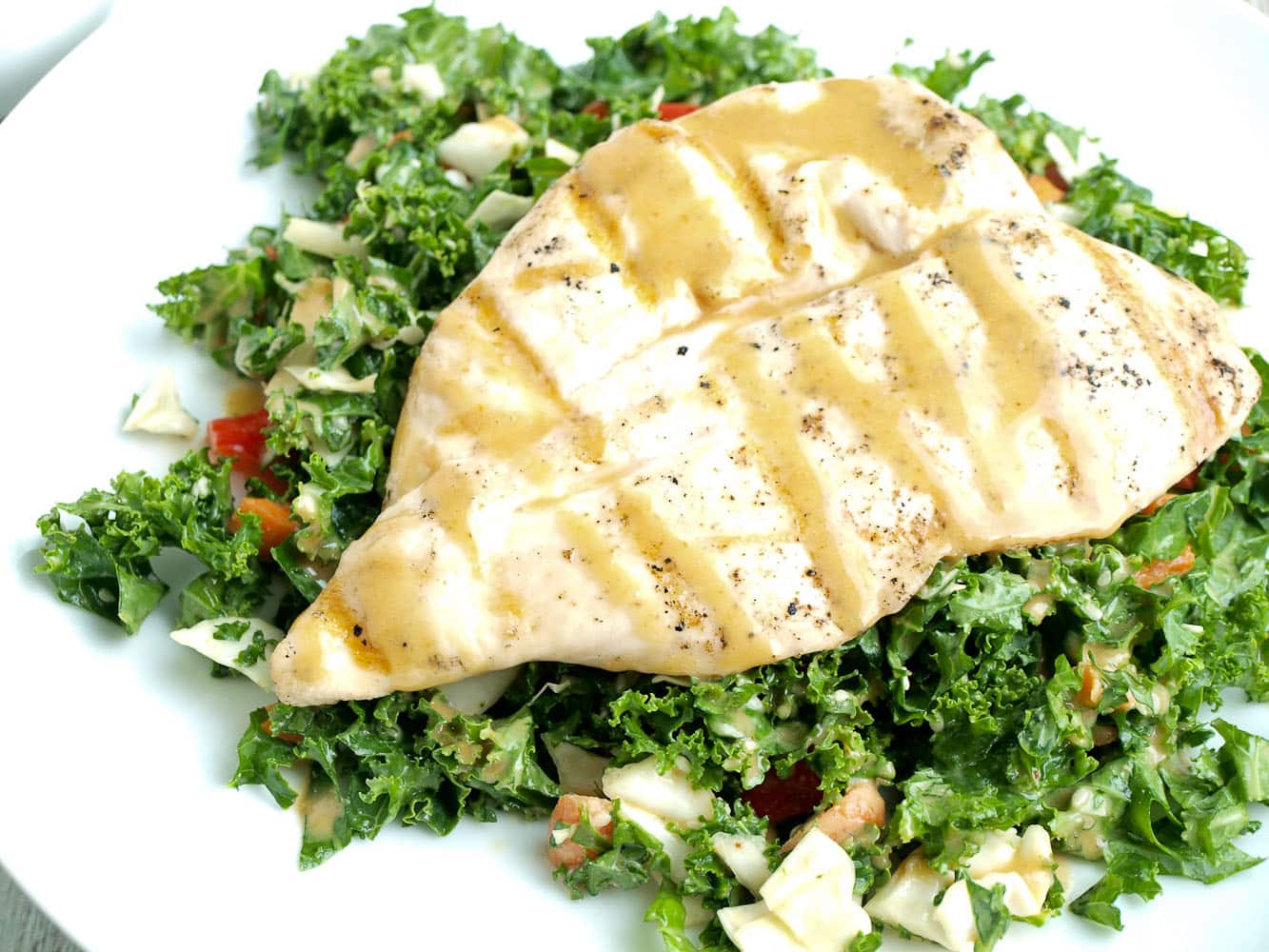 Asian Kale Salad with Grilled Chicken
Happy Healthy Mama, Maryea, shares this scrumptious salad filled with super foods for your dining pleasure. According to Maryea, "This kale salad has it all.  Lovely Asian flavors, crisp vegetables, a dreamy dressing, and it's topped with some protein to keep you nice and full.  Summer is for salads, but summer is also for grilling. The grilled chicken is a perfect way to top this salad and turn it into a meal."
Make this recipe —>> Asian Kale Salad with Grilled Chicken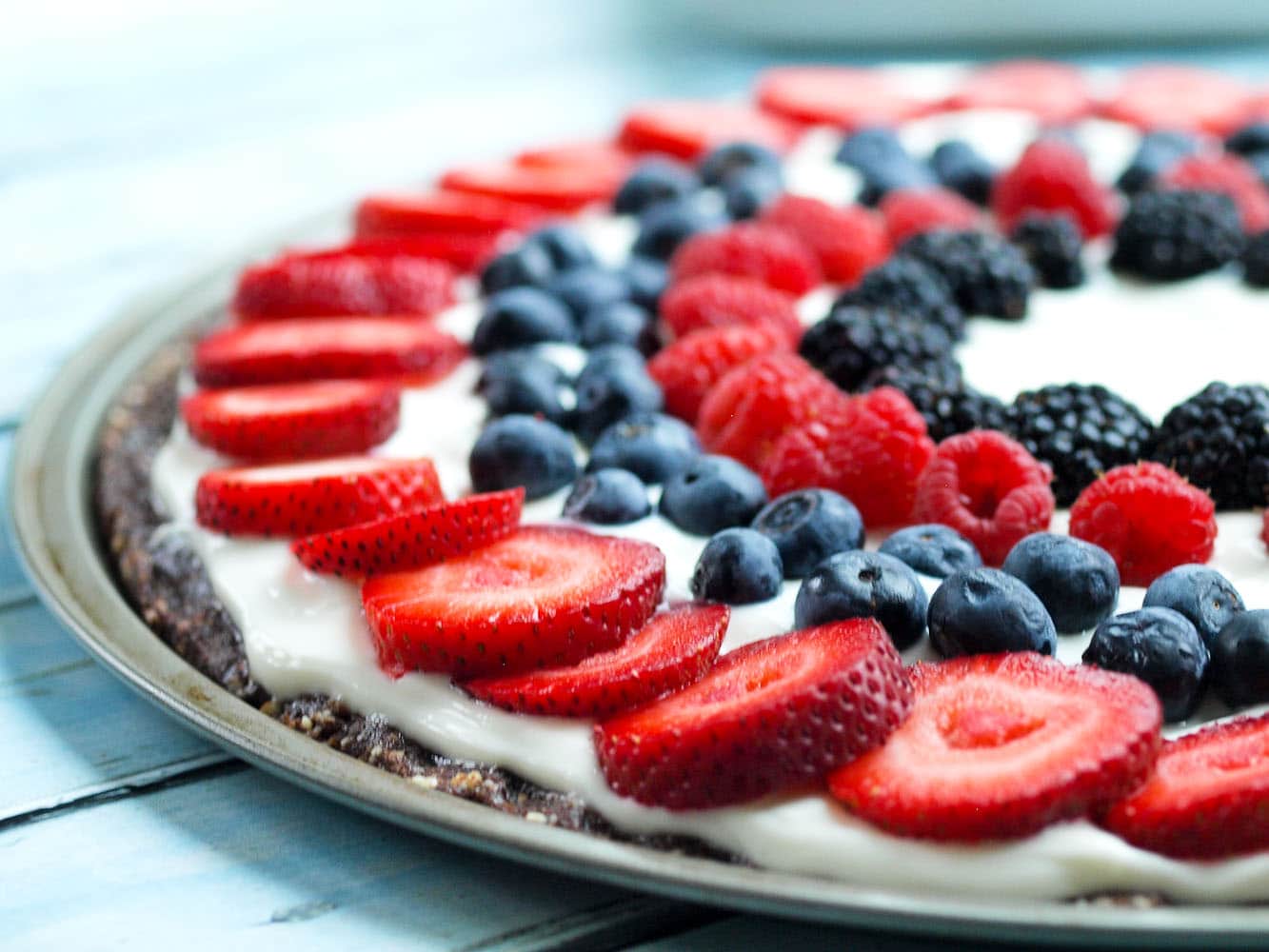 Easy & Healthy Fruit Dessert Pizza
The Happy Healthy Mama does not just stop with healthy salads, she takes it a step further offering this yummy dessert pizza. "Healthy Fresh Fruit Dessert Pizza is a quick and easy summer dessert that everyone loves!  You can throw this together at the last minute, but it looks like you slaved over it.  100% real foods!", says Maryea.
Try this dessert —>> Easy & Healthy Dessert Pizza
Oven Roasted Parmesan Green Beans
Want you kids to eat there veggies? Try these delicious over roasted Parmesan green beans. Take it from Ann of Ann's Entitled Life that this is "an easy recipe that perks up your fresh, garden green beans; these are so good, your kids will be asking for seconds!"
Before you know it, you will catch your kids grabbing a string of beans to just munch on instead of chips.
Make these green beans —>> Oven Roasted Parmesan Green Beans
Yummy Zucchini Brownies
Tiger Strypes does not disappoint by adding another dessert in this healthy summer recipe roundup. It is a "dessert fake out – zucchini brownies.  Hide the veggies and get the needed vitamins through dessert!", touts Jamie.
The kids will never know what hit them.
Give this dessert a try —>> Zucchini Brownies
Raw Sprouted Hummus
"Made of garbanzo beans, hummus is known to be super-nutritious. But you can take it up a notch! Sprout the garbanzo beans and use them in their raw state in this super-easy — and portable — recipe!", says the Salam Mama.
Hummus is such a scrumptious meal choice. You may find yourself eating it for more than one meal a day.
Try this hummus recipe —>> Raw Sprouted Hummus
Jack Daniel's Honey Mustard Chicken
Swanky Recipes' has whipped up this savory dish for your summer eating meal plan, Jack Daniel's Honey Mustard Chicken. It's like having a party when you eat. What can be more satisfying.
Give this chicken recipe a try —>> Jack Daniel's Honey Mustard Chicken
Chicken Caesar Pasta Salad
As if the honey mustard chicken was not enough, Swanky Recipes has also given you a salad choice to satisfy your cravings. Excellent fuel choice for your body.
Make this salad —>> Chicken Caesar Pasta Salad
Sweet & Spicy Caribbean Tacos
The Snappy Gourmet makes your mouth water with this fun summer dish. It may be summer, but who wants to be stuck in the kitchen. You can make these sweet & spicy tacos in 30 minutes so you can get outside and enjoy the summer.
Try this taco recipe —>> Caribbean Tacos
Our final three recipes are from Living Sweet Moments and they are 'to die for'. It is everything a tummy could ask for this summer. Hop over to grab these recipes and check out the tempting images below.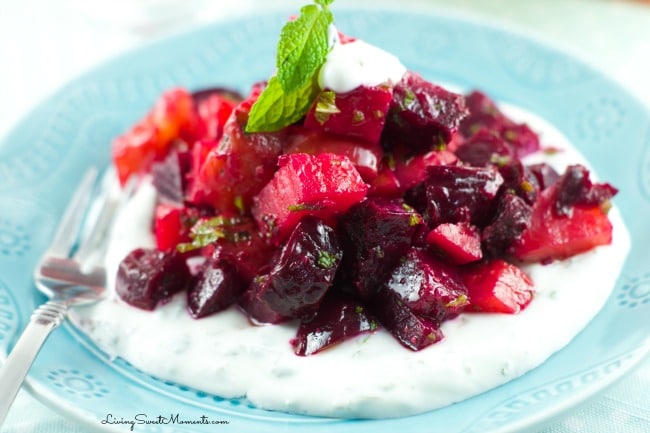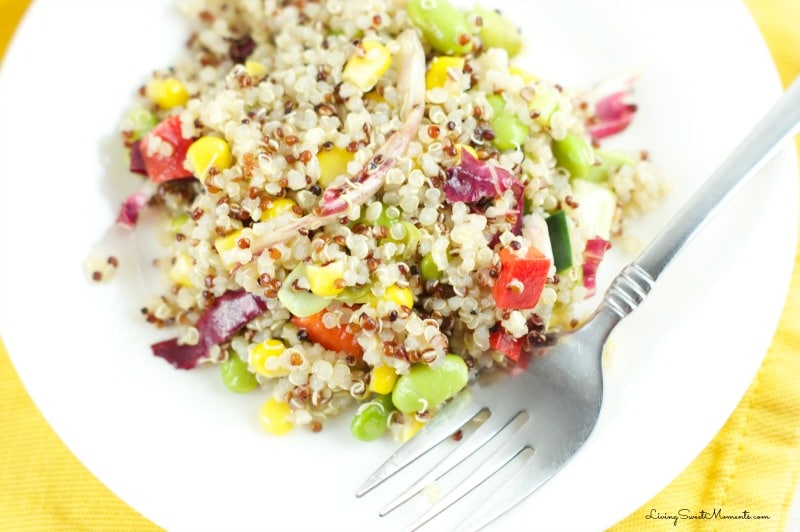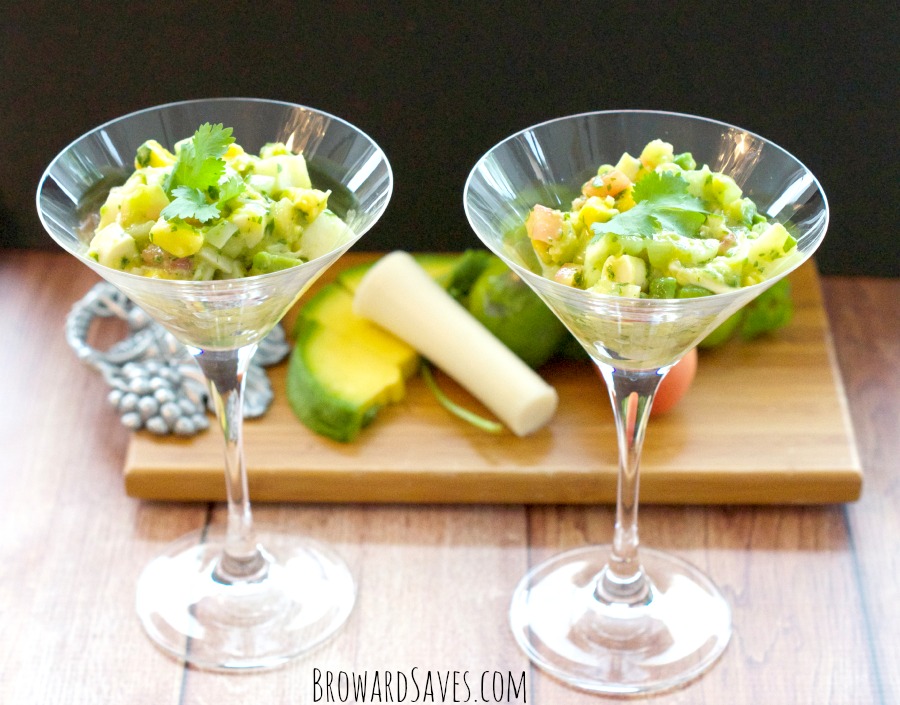 You can create a nice weekly menu using the included recipes of entrees, salads and desserts. When you grab the recipes, make sure to leave a comment on the respective site to let them know how much your family enjoyed each one.
Now that we have filled your belly with scrumptious, healthy summer food options, maybe we should consider giving you a few, refreshing drink options to wash down your meal. What do you think?
Disclosure of Material Connection: I have not received any compensation for writing this post. I have no material connection to the brands, products, or services that I have mentioned. I am disclosing this in accordance with the Federal Trade Commission's 16 CFR, Part 255: "Guides Concerning the Use of Endorsements and Testimonials in Advertising."
Related posts: